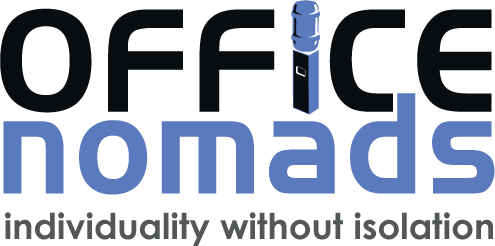 June was a very busy month.!  It was great meeting folks and their families at the BBQ on Saturday.  For those of you who couldn't make it, here is an update of what is going on at Office Nomads.
Office Nomads LLC
I just finished up all the paperwork to bring into existence OfficeNomads LLC and we even have a bank account!  Of course we don't have any money, but we are working on that too.  Special thanks to Julia Youngs, our lawyer, for doing all the heavy lifting.  Also thanks toBizNik for helping me find her.  Now we need a CPA.
The Space
We are moving forward with the Ballard location.  I talked with the building owner last week and I think she liked me.  We haven't enteredinto official negotiations but I'm hoping that happens in the nextweek or two.  There is 7500sqft and 5-8 conference/meeting rooms.  I'm shooting to have spaces for 50 and an average daily attendance of30-40.
 http://www.officenomads.com/space1/
Pricing Structure
We've scrutinized all the different pricing plans of all the different coworking spaces and balancing them with the advice we've been getting, and our understanding of what will work best for the indie business crowd.  We are shooting for simple, yet flexible and came upwith three pricing plans.  All three are month-to-month (with deposit)and come with an electronic key so you can pick your own hours.  Each plan includes network access, printing and will have an allowance for conference room time.
Plans: 
$450 = Unlimited use  – permanent desk
$250 = 3-5 days/week – any available space
$100 = 1-2 days/week – any available space
Financing Options
I talked to Ruby and Colleen over at Salmon Bay Community Lending and was VERY impressed and happy they are going to help me get the fundsneeded to get this thing started.  The fastest, cheapest, and easiest way to get the money is going to be to use the equity in my house.  We estimate we'll need about $50k in startup costs and another $50-80k to keep the lights on while we ramp up to capacity.  There are other options available for rounding up $130k and we will see what is in place when the time comes to write the checks.
Timeline & Build-out
If things go smoothly we could take possession of the space in August or September.  We are hoping to only take a month to do the majorityof the build-out.  We need to rip out the false ceiling, replace the lighting, and maybe expose some of the pine floor.  We also need tosling some paint around and start collecting furniture.
WE NEED HELP!  There is a lot to do and need some elbow greasedonations.  Got an eye for design and decorating?  Good with a hammer? Know a good electrician or where to get a good deal on lighting oroffice furniture?  And if anyone is extra eager to get into the spacewe can setup some desks in an undisturbed corner.  Most work is goingto be done after official business hours.  Of course we won't chargeuntil the doors officially open.
So who's in?
That's the big question!  I've seen a lot of excitement, and now Ineed to know who's with me.  You've seen the price points, you've seenthe space.  If we opened our doors in September, or October, who wouldsign up and which plan would you choose?  If you are on the fence,what is it keeping you from making the jump?
Comments
comments