Coworking is not just about freelancers sharing desks, chairs, and wi-fi. It's about connections, interactions, conversations, collaborations. In a word, coworking is about community. Independents working together is a testament to how coworking both fosters and sustains community. And you can help build community by doing two simple things: ask and promote.
1. Ask
Believe it or not, if you ask someone for help in a way that's respectful of their time and knowledge, you'll probably make their day! What better way to build community than recognizing the awesomeness in others?
Ask another member to join you for coffee. Grab coffee or lunch with another member—perhaps someone you don't yet know very well; snack breaks never hurt anyone.
Ask another member for help or feedback on one of your projects. And perhaps offer to treat them to the aforementioned snacks in return for their time!
Ask other members for some funny. Does that sound kinda silly? It should! Ask your neighbor if they've read a funny blog post or seen something funny lately. Laughing is always a great way to connect!
2. Promote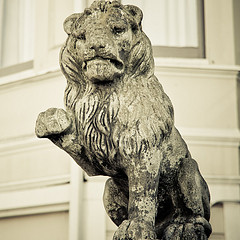 We're not talkin' about smarmy self-promotion. Oh no. We're talking about promoting others. As you grow your own business, you can contribute to your coworking community by helping to promote others—in small and big ways. It's kind of like a community fist-bump.
Comment on fellow members' blog posts. Many freelancers members have blogs, whether personal or business. Pop by every once in awhile to leave a comment.
Retweet or share on Facebook another member's latest website design or their latest article. If you think a fellow freelancer is doing interesting work, share that work with your networks.
Refer work. You're writing content for your client's website, and they mention that they need help with website design. There's probably another member (or four) that you could potentially refer work to.
The great thing about asking and promoting is that it works like community karma: if you ask and promote others, in turn they will likely do the same for you.
Image Credit: Flicker – otama | sarah sosiak
Comments
comments