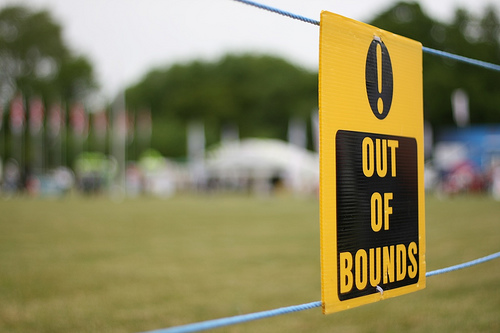 The new year is here and that means many freelancers and small business owners are setting challenging goals for themselves, both personally and professionally. When challenging yourself to earn, create, or accomplish more, remember that although you may not answer to anyone else, it doesn't mean you should take advantage of yourself by creating situations in which your time and talent will be overextended.
We talk a lot about engaging and making ourselves available for the coworking community and community at large, but agreeing to projects beyond your limit is an easy way to breed frustration and apathy–two traits that are deadly for the independent professional.
This year, pledge to remember that you're only human. Stop saying yes when in your head you're scrambling to think of a way that you'll get it done in time. Refrain from agreeing to that aggressive deadline or early morning meeting when you know that your other work will suffer because of it. Be honest with clients and coworkers about how much you can handle, and know that the most beneficial growth, both as a person and a business owner, is that which occurs at a sustainable pace.
You'll feel more pride about the high quality work accomplished when you operate within your limits, and the anxiety about income goals and number of clients fades naturally as people are attracted to the calm, organized, professional manner in which you do business.
Have you ever said yes to a project or deadline when you should have said no? Share your experience in a comment!
Image Credit: Flickr – Phillip